Schedule An Appointment with the specialist you would like to see at your convenience with our convenient scheduling options.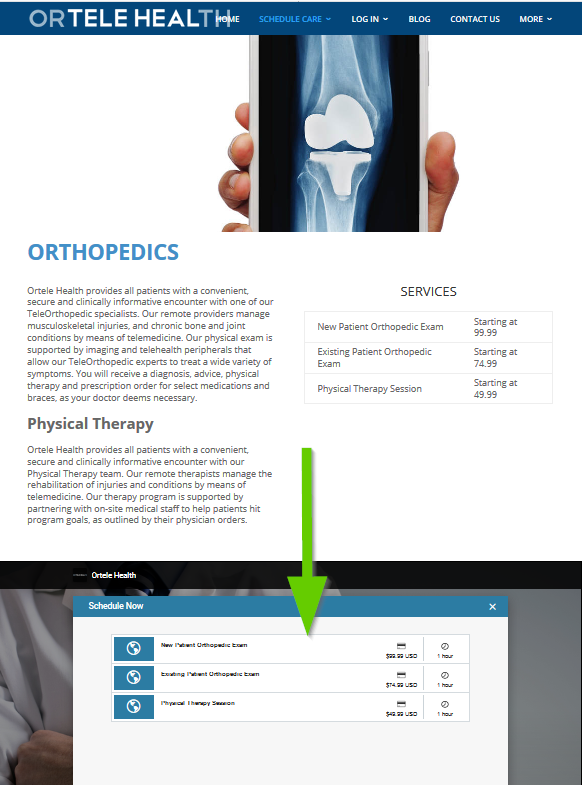 Connect To A Specialist via our secure and simple video platform accessible from a computer, tablet or mobile device.

Receive Medical Follow Up care coordinated through our HIPAA compliant EHR and patient portal.
What you'll need to set up your Ortele Health specialty consultation:
Valid Email Address
Computer, Tablet, or Smartphone equipped with Internet access, microphone and webcam.
Web browser: Google Chrome, Internet Explorer 8 and up, Firefox, Safari, Opera
Flash 8 and up: Visit Adobe's Flash Player page to confirm you've downloaded Flash and what your version is.
Touch-tone phone, with a U.S. number
In the event video connection is not performing, you may dial into the treatment room via phone for audio only interactions with your provider. (Text messages will only be sent to phones listed as Mobile and opted into message notifications in your patient portal.)